- screenshots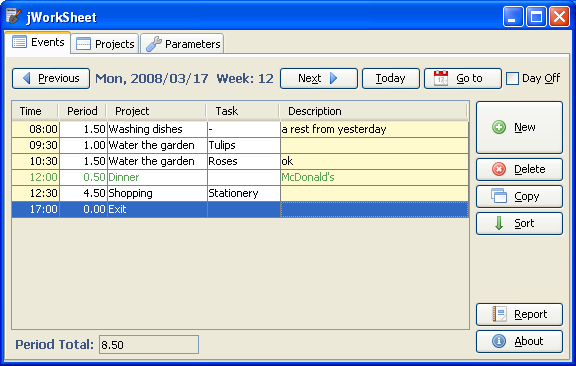 A table on the main panel is designed like a spreadsheet. A user can write his new events by a button on the right side of panel labeled "New" and then can assign a project and task relations.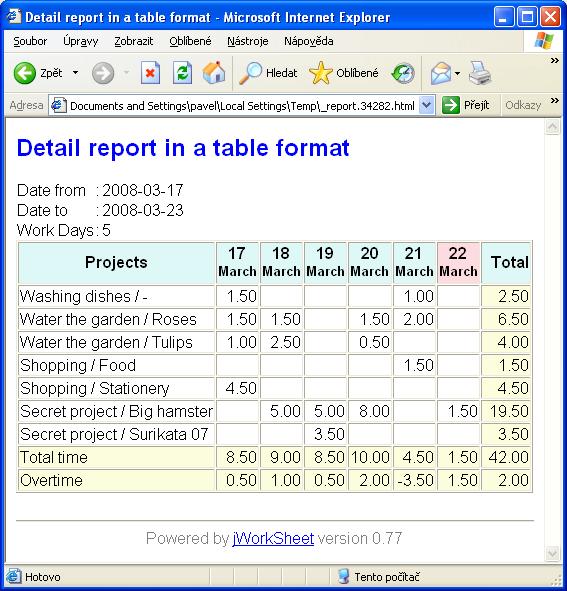 A sample of the output report, the reports are displayed by an Internet explorer.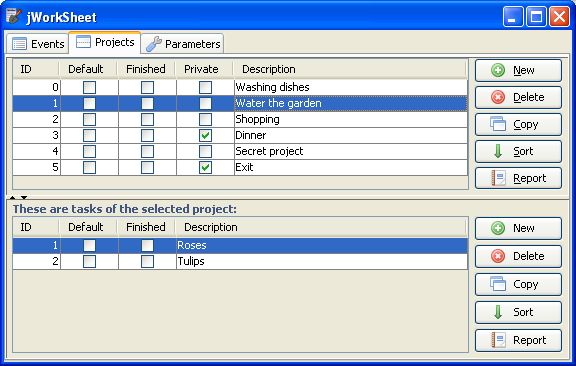 The Projects tab provides a tools for a maintenance of user projects and tasks. Each project can have got an unlimited count of tasks.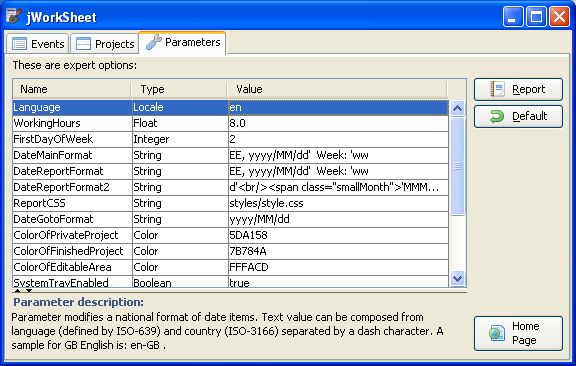 These parameters are intended for adavenced users. Description is available under the table.
---
---
PPone(c) 2007-2009