---
---
net.ponec.jworksheet.module
Interface ModuleApi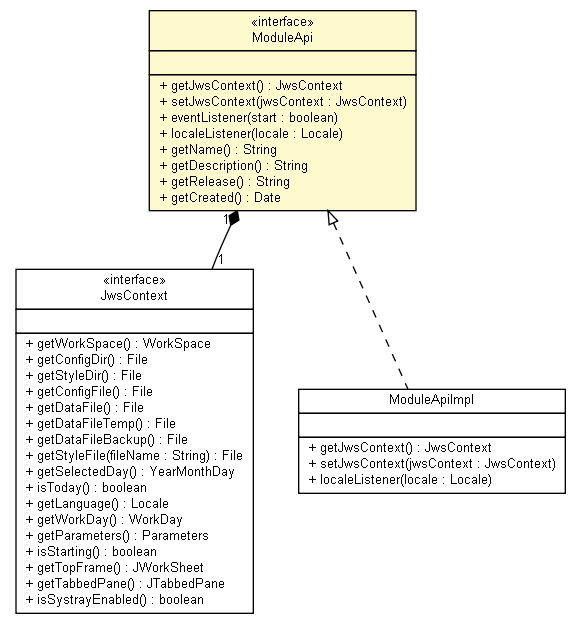 All Known Implementing Classes:
---
public interface ModuleApi
An module interface. The implementation must have got a no parameter constructor.
Since:

0.85
---
getJwsContext

JwsContext getJwsContext()
The jWorkSheet context
---
setJwsContext

void setJwsContext(JwsContext jwsContext)
The jWorkSheet context
---
eventListener

void eventListener(boolean start)
A listen in start or finish the jWorkSheet application
---
localeListener

void localeListener(java.util.Locale locale)
A listener for an application language change.
---
getName

java.lang.String getName()
Returns a Module Name
---
getDescription

java.lang.String getDescription()
Returns a Module Description
---
getRelease

java.lang.String getRelease()
Returns a Release
---
getCreated

java.util.Date getCreated()
Returns a Date of Creation
---
---
Copyright © 2007-2009 PPonec